What's New in Version 3.01
Released 9/23/2012
Current registered users: This program will install unlocked and not overwrite your previous installation.
For trial users: There is a 15 day trial period, 2000 line limitation per project converted.
Version 3.01 is a minor upgrade to version 3.00.  It allows you to pick the Visual Studio version in the snippet converter and has several accuracy improvements.
New Features:
Pick Visual Studio version in Snippet Converter: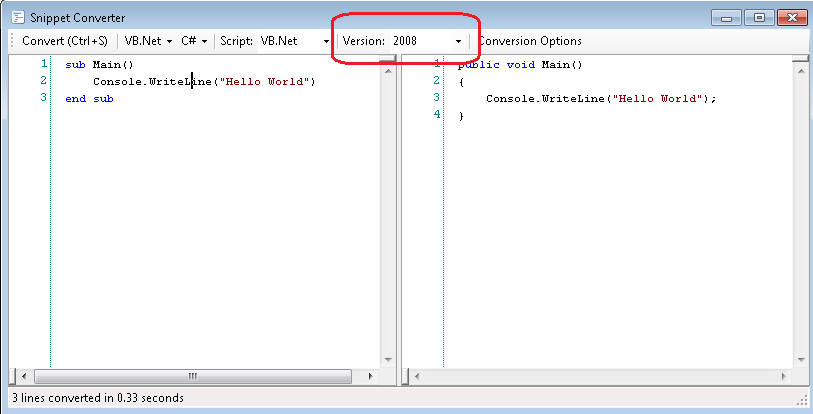 Accuracy improvements:
Improved accuracy in converting LINQ expressions, preventing CS0019 and CS0825 compiler errors.
Fixed problem with implicit line continuations in VB2010 with complex IF statements
Fixed error parsing LINQ expressions followed by Select Case.
Fixed occasional problem referencing system assemblies in .Net Framework 3.0 and above
Fixer error with Date constants in an If statement
Plus many more…